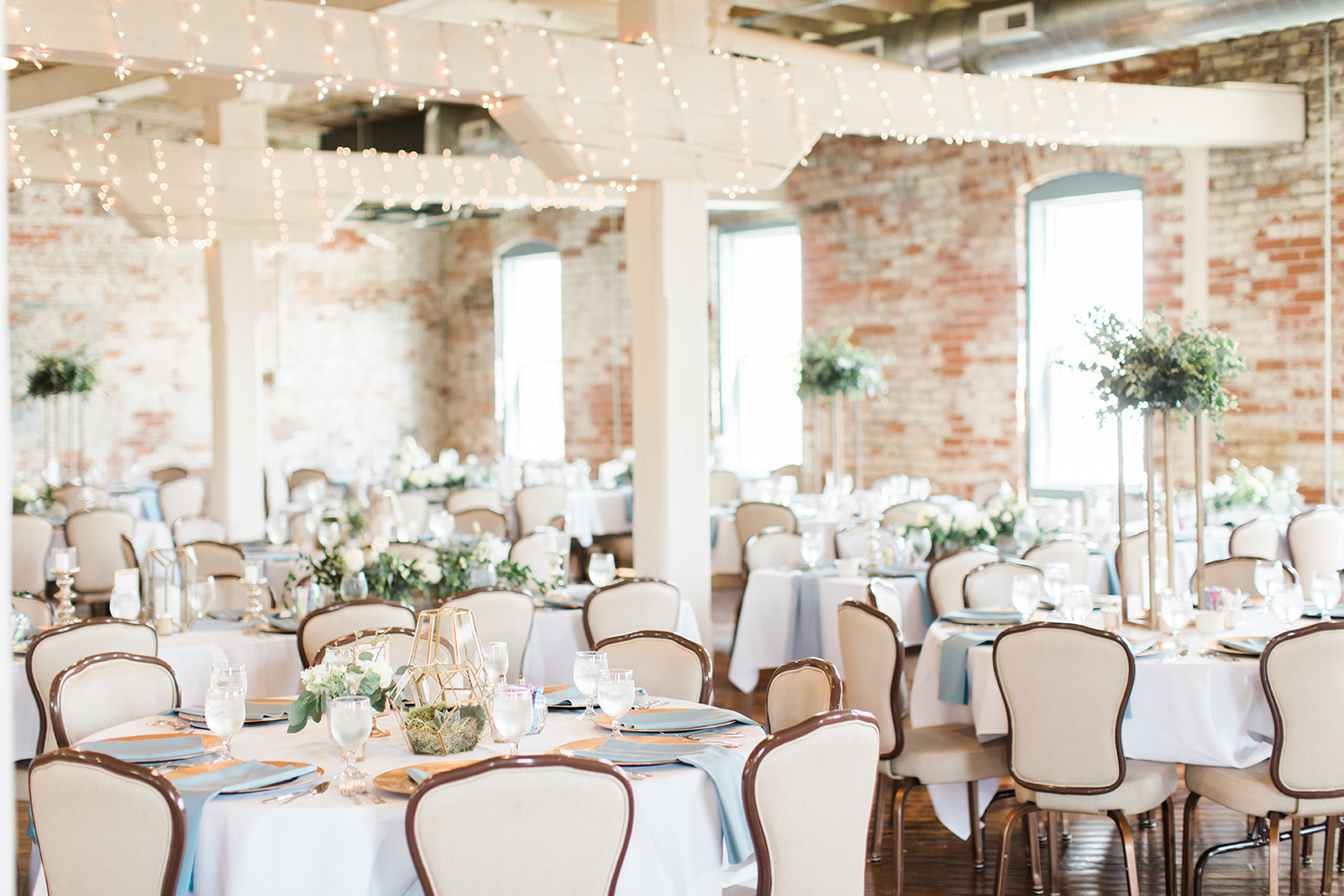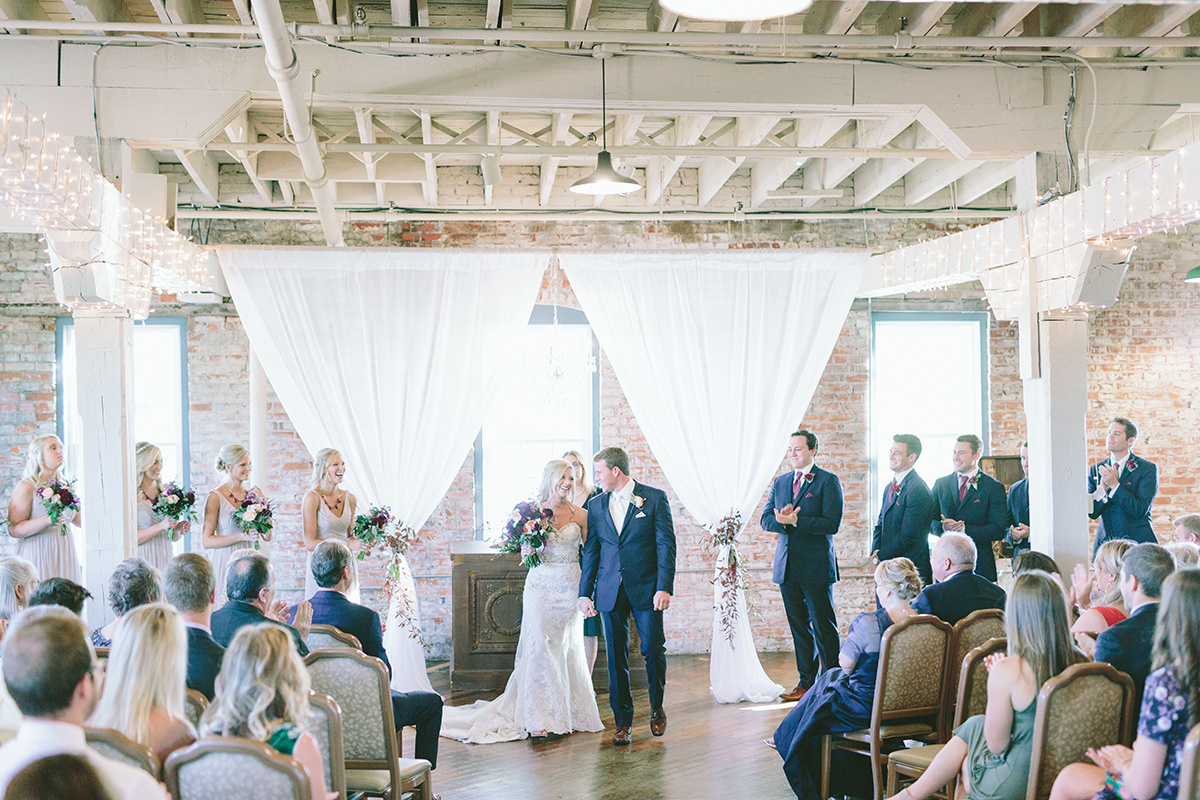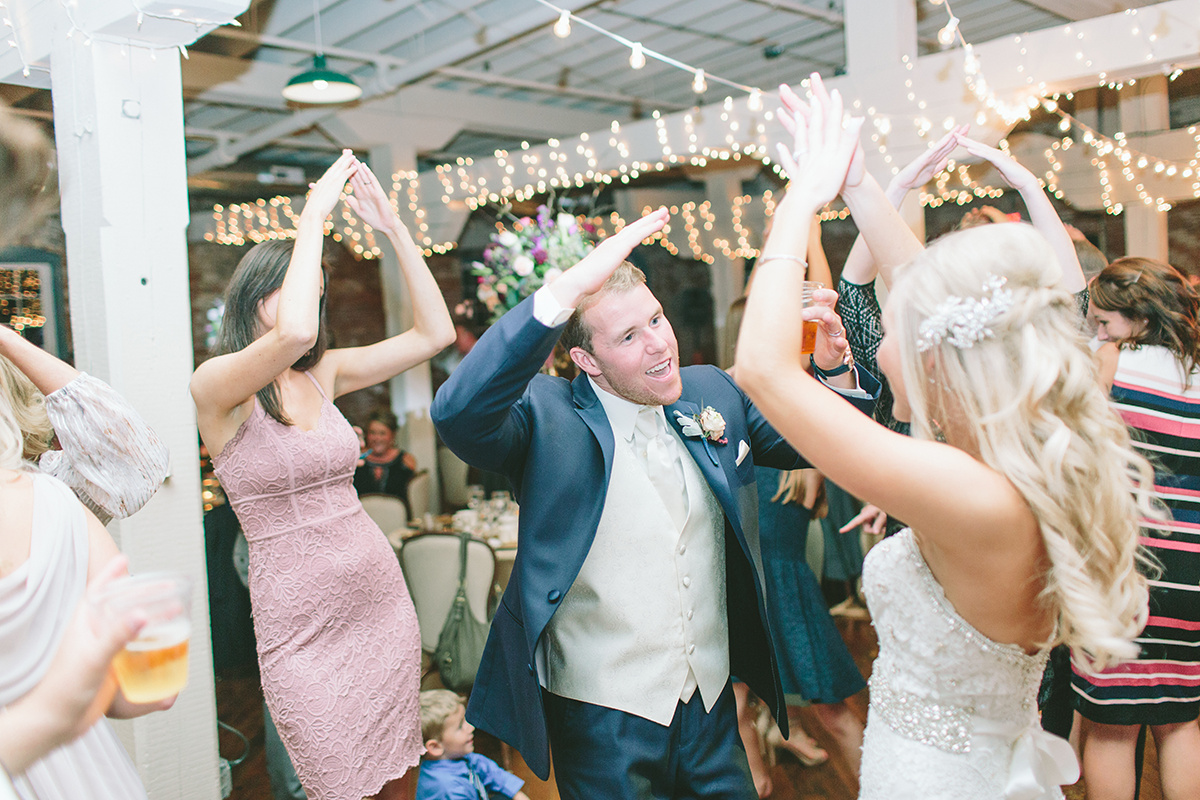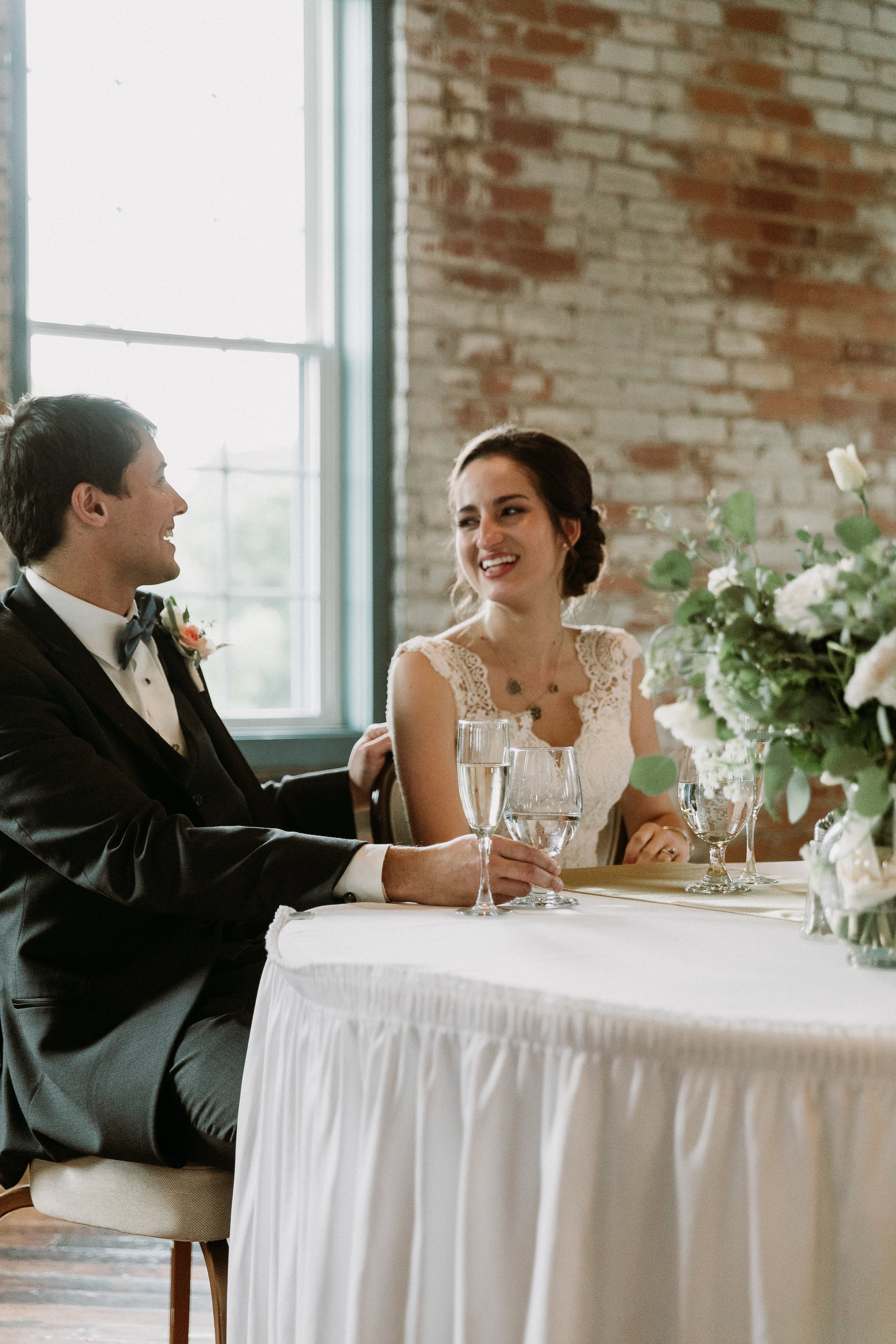 The Space
With our our most popular option, you can rent the entire whole floor, both the Gallery and the Ballroom Suite. The Gallery would be used for the ceremony space, holding up to 290, while the Ballroom Suite is used for the reception. This option gives you the most flexibility in regards to layout with about 9,500 usable square feet and makes your wedding flow so smoothly!
Ceremony & Reception
By renting the whole floor, you would have your ceremony in the Gallery. We can fit up to 290 guests in the Gallery with two different ceremony layouts to choose from. Your guests would then make their way down to the reception, which would be in the Ballroom Suite. The first room of the Ballroom Suite is typically used as a cocktail hour and mingling space as well as where all of your additional tables would go. All of the dining would then be in the far room. Dance floor can either go in the far room with the dining or in the bar room. We can fit up to about 250 in the main dining room or 400 using both rooms.
Dressing Rooms
By renting the whole floor, you have full access to our dressing rooms on your wedding day. In addition to the rooms, you receive a complimentary cheese and cracker tray and a choice of mimosas, sparkling juice, beer or sodas for up to 8 guests per room. These rooms make the perfect "getting ready" photos!
The Bread & Chocolate Experience
Want a stress free wedding day? We've got you! During the planning process, we are here to answer any questions and give share our knowledge and experiences with you. We are upfront about our policies and pricing and will quickly respond to any email or phone call. We hire professional and friendly staff who take care of all of the set up, tear down, cooking, cleaning and serving. Additionally, all tables, chairs, china, silverware, dishware, draping, decorative lighting and white linen tablecloths and napkins are all included and set up for you. With a space as beautiful as ours, minimal decorating is needed. We want you to enjoy every second of your wedding day and will go above and beyond to ensure that happens!
Chelsea & James - 05.2018
We cannot thank you enough for all the work you did to help make our wedding day perfect. Everything was exactly how we pictured it would and more! To this day, our biggest compliment has been our venue! We are so grateful to have been able to work with you!
We cannot thank you enough for making our wedding day truly special. Working with all of you was a breeze! We couldn't imagine a better venue to have chosen for one of the most important days of our lives. Staff is kind and professional, food is delicious, venue is gorgeous - everything was perfect. Our guests are still talking about it and you truly made it unforgettable! Thank you for everything.